Gabe, 2 Others Among Pick For The Taiwan Professional Basketball League Drafts – Latest Sports and Football News in Nigeria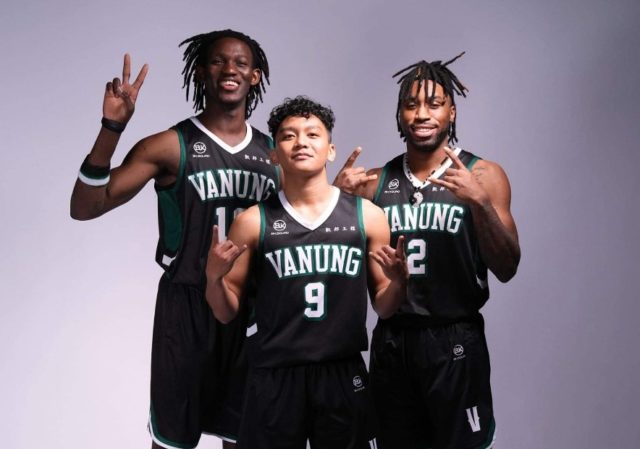 Humphery Edobor Gabriel has been selected among the graduating class for the Taiwan Professional Basketball League 2022 Draft. The Nigerian was very instrumental for his side Vanung University to finish 4th place in the 2022 UBA following a 90-76 lose in the 3rd place play off on Sunday.
Gabe ( Humphery Gabriel) and team mate Zhang Jiewei ( Jay West) along with NCCU Center Ding Andi, are three foreign students will who have been selected for the Draft to enter the professional Cadre.
Xu Zhichao believes that Gabe is a very good Forward with a height advantage and smooth shooting; Ding Andi has excellent explosive power. Can improve the team's penalty area.
Being their Final Year in the UBA and as Graduating students, the trio are no longer eligible to play in the University basketball and so can further their careers by moving on to the professional league.
Vanung's head coach Wu Fengsheng ( Banisim) said that Zhang Jiewei and Gabe will continue to train in the team and arrange for them to go on trials with professional team to test. "Both of them have potential, but their sophistication and experience will need to be honed as they prepare for the professional league" he said
Taiwan has three professional leagues and the drafts for players to move on to any of the leagues will be held in May. Meanwhile According to Ryan Shih, the Manager for Humphery Gabriel, the Nigerian has been linked to SBL side Jaeotai Technology and the Nigerian forward has agreed to personal terms pending medicals and other formalities.
"There are many interest coming for Gabe now but we are looking at the one that would have a long term benefit for his career" Ryan Said. "its good to see he is among the draft however Jaeotai Technology looks promising and we may close the deal in the coming days well ahead of the draft" he posited.