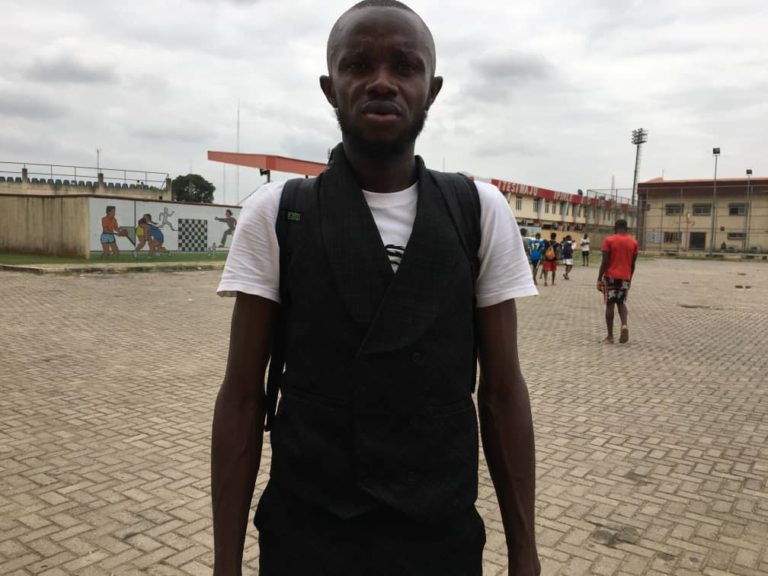 Ayeni John, the head coach of Emmydinho Football Club is expecting more from the participing teams in the ongoing 3 days scouting program being held at the Agege Stadium, Lagos.
Talented players from Emmydinho FC, Emmydinho FC B, Collins Edwin SC,Team360 FC, Depros FC, Charlesann FC, Emmybest FC, Pappilo FC, New Star FC and Determine Stars FA are looking to impress scouts and agents from different European countries.
The 3 days mini-tournament organized by Emmydinho FC has commenced with the 10 involved teams having played once apiece and the next round of matches coming in the next two days (22nd, 23rd).
John Ayeni, Emmydinho's coach spoke to Sports247 after the first day of the tournament in which his side lost 5-0 to Collins Edwin SC. He said:
"This tournament is all about scouting for players in Nigeria here and to see how we can contribute to the football community. The selected players will travel out of the country to play.
"Not just Emmydinho FC players, but also players from other participating clubs. So the whole thing is to scout for players here and take them out of the country for them to continue their development."
Ayeni admitted to not being overly impressed by the performances on the first day of the program, but hopes for a better outing in the Day 2 of the series.
"It has been a slow start. All the teams have not really give out their best. I will use my team as an example; we didn't really show what we have today. It was a slow start from us.
"It's the same with the other teams. I believe from tomorrow we will start getting the best of every team that are playing. From tomorrow it's going to be a good game for everybody." he added.
Day One Results:
Emmydinho Fc 0-5 Collins Edwin Sports
Team360 FC 1-1 Depros FC
Charlesann Fc 2-0 Emmybest FC
Pappilo Fc 0-0 New Star FC
Emmydinoh FC 0-0 Determined Stars FA
www.globaltimesng.com