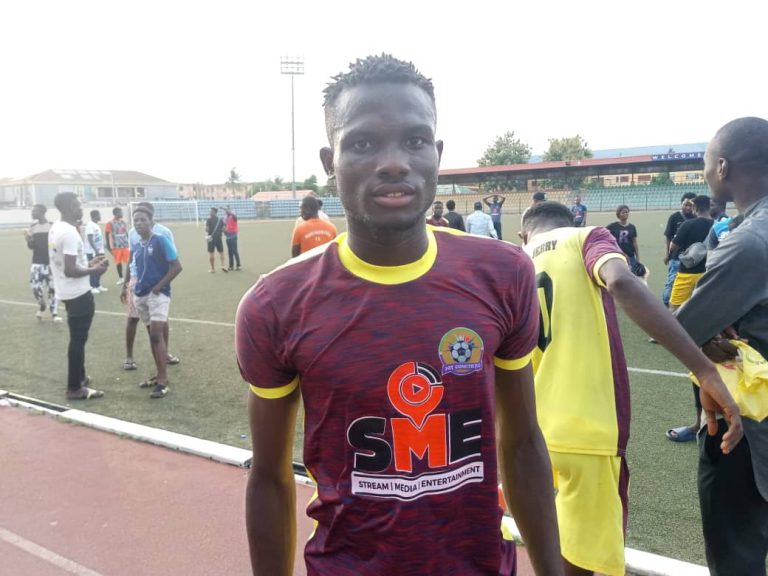 Joy Cometh FC winger Jide Ibeh has expressed his delight to have scored on his debut for Joy Cometh FC in their 1-0 win over Holly Arrows FC on Sunday in the Nigerian National League.
Jide's first-half strike proved to be the difference of an evenly contested game at the Agege Stadium.
"It makes me feel happy and I want to thank my teammates also," he told Sports247.
"This is my first match, I want to thank God for allowing me to score the only goal for my team."
The former Emmydinho FC prospect alluded that he was a bit nervous heading into the game which was his first in the Nigerian football second tier.
"Before the game started I was a bit nervous but when I scored the goal my confidence got higher. I feel good.
"My coach and everybody believe in me so they will like more from me in the forthcoming matches. I'm going to do my best and show them that I am ready for the task," he concluded.
www.globaltimesng.com