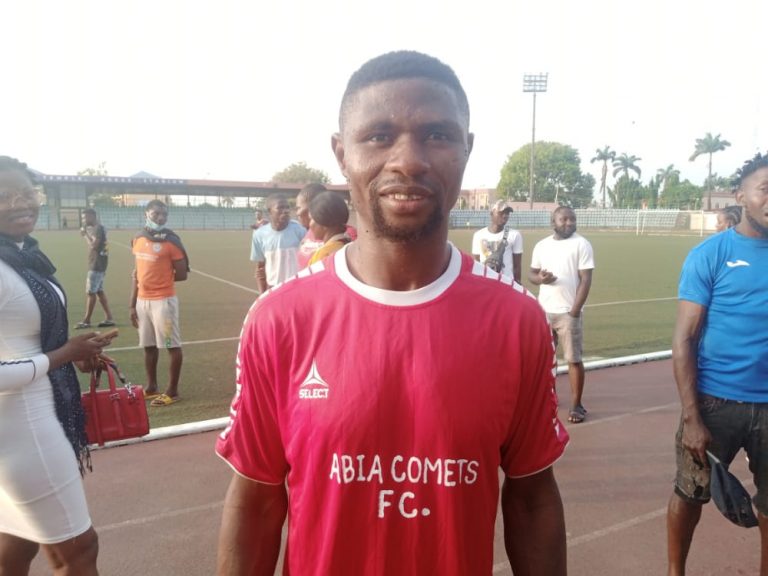 The Nigerian National League has seen a lot of games and this midweek saw the battle of the comeths as Abia Comets came to Agege to tackle Joy Cometh in a very interesting matchup that ended in a share of the spoils 1-1.
"Honestly speaking we came here for three points because we drew at home to Insurance so we needed a place to get the three points back. We had to ginger ourselves as the motivation just came within us because we're not happy with where we are on the table," said Kayode Agboola of Abia Comets speaking to Sports247.
The player had a fantastic game and was cheered by the few fans around as he is from Lagos and is familiar with the fans even as they named him 'Karika'.
"Nigerian football is like that and we keep fighting the issues day by day and hope we'll come out of it. There are a lot of things affecting the team which we can't disclose for certain reasons, but our main purpose is now to remain in the league because we're not comfortable with where we are and we are one family," Kayode said when asked about the reason why the team is failing to fight for the title and are in the opposite end of the table.
www.globaltimesng.com