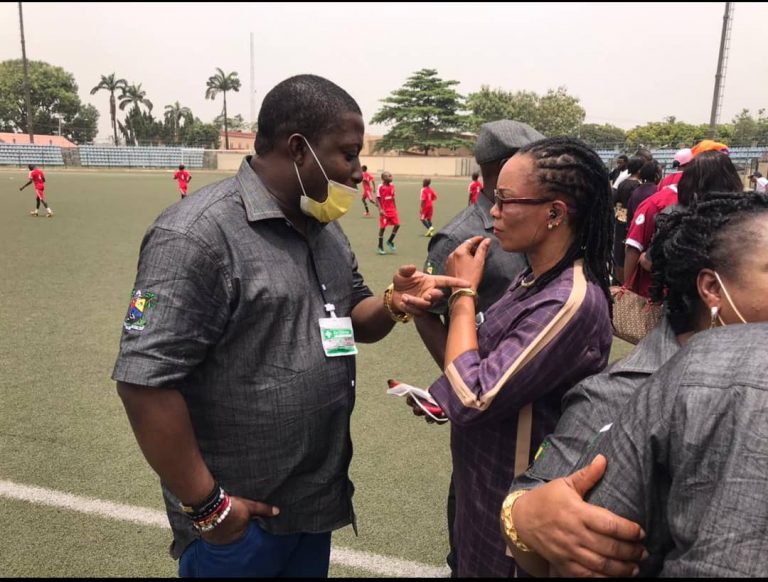 Chioma Ajunwa was a special guest of honor as the Lagos State Universal Basic Education Board Sports competition came to a conclusion today at the Agege Stadium.
Pupils from various Local Government Education Authorities in Lagos were on the ground at the Soccer temple of Agege Stadium with the Lagos Subeb officials led by its chairman, Hon Wahab Alawiye-King, with Abiodun Olanrewaju Adedoyin other Permanent Board Members and competitions participants.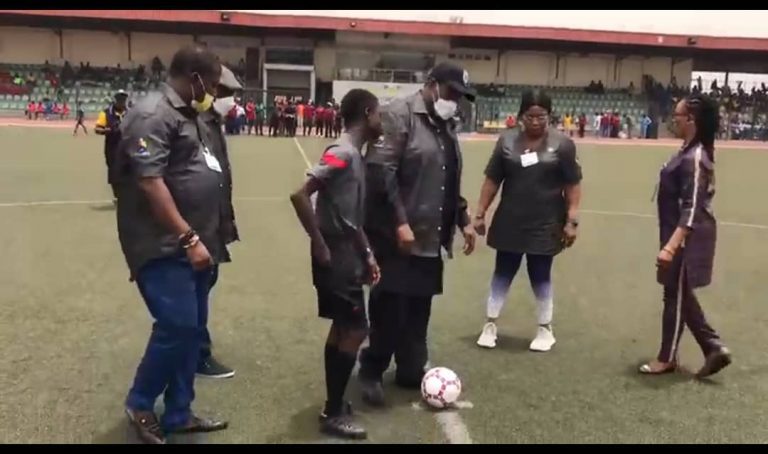 While speaking with the reporters, Hon. Alawiye-King said that the purpose of the competition is to show that Education is holistic, that Lagos is not focusing on cognitive and affective alone but also psychomotor aspects as well.
According to Permanent Board Member, Hon. Adedoyin noted that the significance of sport is imperative as it helps pupils to be healthy and fits in various activities.
The event put smiles on the pupils' faces as they lifted the trophies.
Alimosho LGEA, Agege LGEA, Ibeju-Lekki LGEA, Ajeromi-Ifelodun LGEA, were finalists in the football game, while Mushin LGEA and others were rewarded in other competitions.
Chioma Ajunwa is the first black African woman to win an Olympic gold medal in a field event. Ajunwa is also an officer with the Nigerian Police Force. She is the first and only woman to compete in the FIFA Women's World Cup as a footballer as well as the Olympic games doing track and field.
www.globaltimesng.com