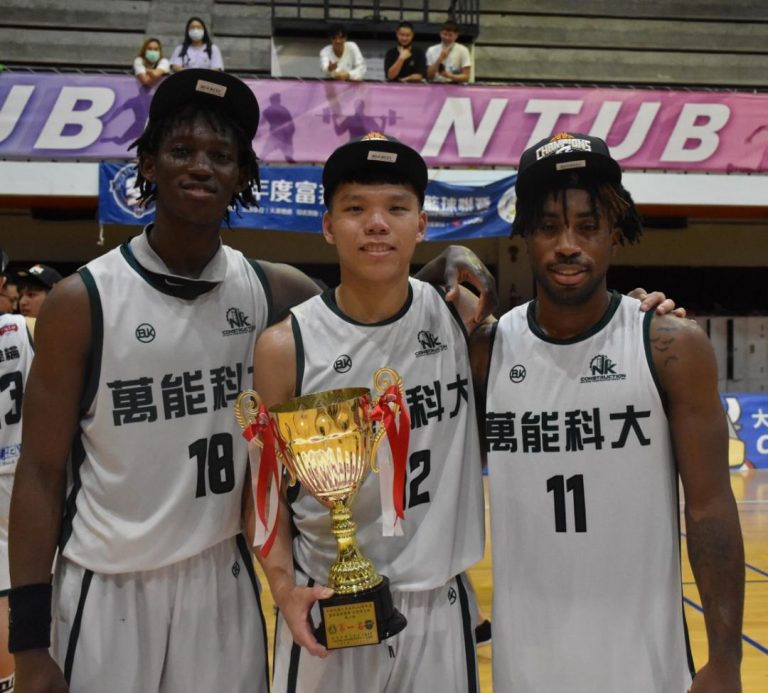 Vanung University are champions after beating Qiao Guang 87-54 in the finals on Sunday to clinch their 15-0 series win and celebrate a title that triggers their exit from the league's bubble two years after they got the drop from the elite division.
Gabee, Wang Xin Wei, and Jay West played like people who didn't want to spend another night in a hotel as they seized control of Game 6 and turned a coronation into a blowout.
Wang Xin Wei hit a record 32 points 7 Rebounds in a final that marks his last game for the Lions as he graduates from the University after 6 years.
Jay west as usual turned up with 13 points, 16 rebounds, and 3 assists.
Despite turning out his lowest point tally for the season of 4 points, 9 Rebound, and 3 blocks, Humphery Gabriel showed why he is the most valuable player of his side with all-round domination of the game which has become his hallmark all season.
"I knew we need to stay focused all through the game, Last season we gave up a 6 points lead in the last 60 seconds and lost out in the Qualification Match, So I wasn't after making points but ensuring my teammates got the points while I protected the Rim" The Nigerian Born Talisman Said.
Whatever Coach Ben Sim had told his wards before the match, It was obvious the intent was to ensure a good lead from the start and Vannung did just that as they led 22-15 at the end of the First Quarter.
Gabe's Shooting in the first quarter wasn't at his usual level as he went 5-0 but he made up for it with his rebounds and Assist creating an opening for Wang Xin Wei and Jay West.
Whether it was Coach Ben Sim's Strategy for his Talisman to Draw away the attention on him as he was often double-teamed whenever he is with the ball, but that gave his Teammates free space to bang in the 3 points from long range as Wang went made 8 three points and Jay west dropped 3.
Vannung extended the lead to 34-17 inside 4 minutes of the Second Quarter but Qiao Guang came out after a time-out and showed they weren't going to be blown out. Vannung were held back as Qiao Guang went 8-0 to bring the scores to 34-25 with 60 seconds to half time.
Gabe as he has done most times during the series then turned the game on and inspired his team back to end the half 38-25. The lowest Half time scores the Lions have returned in 14 games.
Both sides returned in the second half and it was Vannung that got their momentum back, the Trio of Gabe, Wang, and Jay continued to dominate and fire on all cylinders. Hai Se Long Ren's Buzzer three-pointer gave Vannun 25 points lead going into the last quarter.
With 25 points, the Capacity Crowd that filled the Court dominated by Vannung Fans were all behind the Lions and it was becoming obvious that there can only be one winner. Qiao fought hard to see if they could come back, but Vannung was bent on becoming the Champions as they strolled to a 87-54 point win to become the 2020/21 UBA Second Division Champions.
"I think we deserved it, Unbeaten throughout the season, we set out goals towards top 4 finish, and once that was achieved it was obvious we can go all the way and we did just that, Thanks to God, Thanks to My Family, Thanks to My Teammates and Thanks to all the fans who came out to support us throughout this Journey, Its just the beginning, let's enjoy it together," Humphery Gabriel said in a media interview after the Trophy Presentation.
www.globaltimesng.com