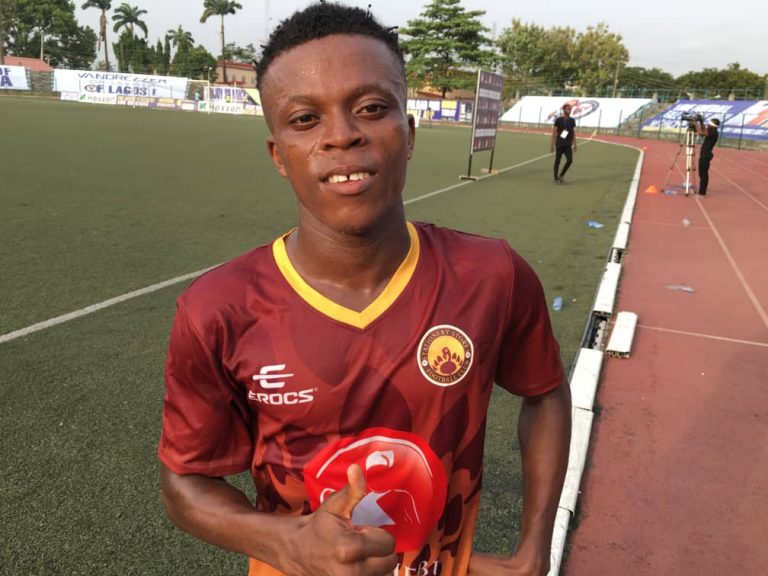 The rise of a player can really not be too predicted and the case of Isaac Saviour is one to understudy. The lad who in just a few months ago was a regular for Team Lagos festival side, playing a different level of friendlies after being invited from Seedos Academy, now finds himself playing in the second tier of Nigerian football, the Nigeria National League for Lagos-based side, Stationery Stores FC.
Popularly known as Deco, Isaac Saviour spoke to Sports247 after his side's 2-0 loss to Vandrezzer FC in an NNL Lagos Derby game and he believes he was outstanding despite coming from the bench.
"Well, it was a good game. They (Vandrezzer) are a very good side. I did not start the game but when I was brought in, it had to do something extra because I've watched the game from the bench and that's why I feel I'm outstanding today as I know how to follow up and cover up the mistakes of the other players that started," Isaac said.
Asked which side he prefers between Stationery Stores and Team Lagos, the youngster stuck with his older side, Team Lagos. " I'll still go with team Lagos because I have been with them for a very long time and I just joined Stationary Stores. I have more bonding with players of team Lagos," he explained.
He further stated that he believes things can get better for Stationary Stores despite the team languishing in relegation waters in the NNL. "Of course things can still change. We just have to keep fighting and not relent as nothing is impossible. If I didn't think so, I wouldn't have joined the team in the first place," Isaac concluded.
www.globaltimesng.com