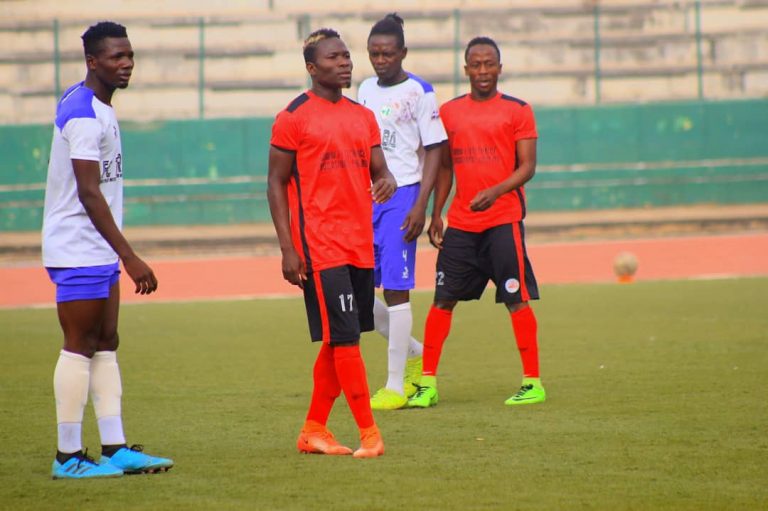 Despite picking the ball from the back of the net on three occasions yesterday in their match against the host, Mighty Jets International FC, in a match they were beaten 3-0, Chief Coach of FC Taraba, John Joseph Chindo, could not hold back his admiration for the Coach Sylvester Ekoja's tutored side.
In his words, "Mighty Jets is real organized now, I can see a good team, I can see a better football now coming up in Mighty Jets. It's something else. It's not the Mighty Jets of yesterday that I know, I can see organized football, goal-oriented football. The guys are good."
The highly FC Taraba, who could only come into the game in the second half with good and composed football, after Mighty Jets have netted three goals in the first half, heaped the blame on their late arrival for the match.
FC Taraba arrived in Jos some hours before the said match the same day.
Hero of the day, Olalere Dauda, who netted a hat-trick for Mighty Jets, praised the Technical Adviser of the club, Sylvester Ekoja, for being patient with him despite his slow start in the club.
Mighty Jets International FC will take their rich and newfound form to Maiduguri to tackle the second-placed team on the group A1 log, Elkanemi Warriors FC on Wednesday.
www.globaltimesng.com