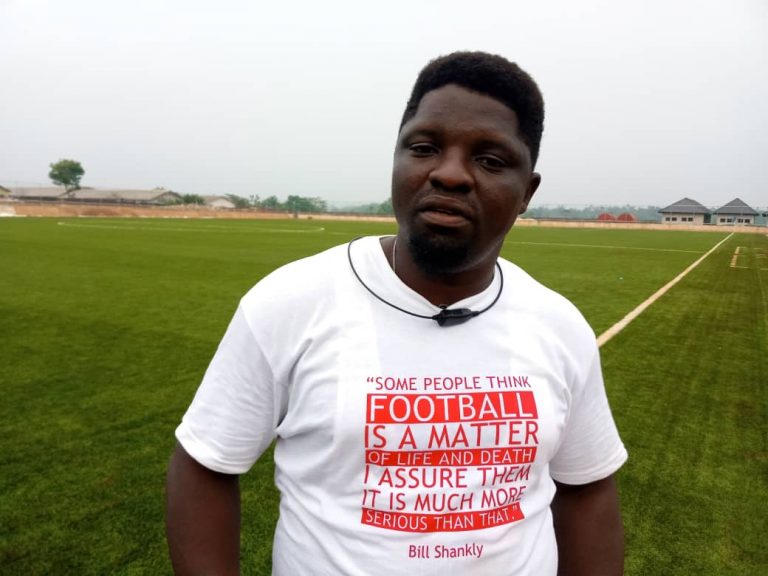 Head Coach of Remo Stars football club, Daniel Ogunmodede has heaped praises on his disciplined side following their nervy 1-0 victory against Ajete F.C coming at the back of a controversial loss to Crown FC to maintain top spot in the NNL, Sports247 writes.
"They are warriors, they fought so hard, it was a difficult game for us. We started very slowly against a young, strong opponent obviously one who came with a mission," Ogunmodede stated.
"They are the first to come to our home ground and not score in the first half, that's to tell you how difficult the game was, my boys were resilience and kept on fighting and we got the goal and one thing I need to credit the boys for was after the goal, they defended very well with everything."
"Nothing is wrong with the gameplay, this is a league and people should understand that players can't be 100% at all times, they just played on Sunday, 90% played this match that's about two days interval, one training session. A lot of things fatigue, it's normal as expected, nothing is wrong, we dominated and were tactically dominant till we got the goal aftermath we defended well," he defended the sloppiness of his team.
"We are not under any pressure when we play at home, apart from our first away game which was Bayelsa that we tried to play a different system which cost us a lot, that's why I acknowledged I was responsible for the loss. My own system, there is no home or away, we go all out to play."
"These are set of young boys promoted from our youth team, this is their first time of playing in the league and the excitement, they want to impress, show they can do it and all, it's normal but away from home, they know no one is watching them, they just want to express themselves."
"Am a functioning coach and think of functionality and not available, you might be present but not functioning, so if you are big and not functioning, you are not my player."
On the winning goal scorer, Ogunmodede cleared on having to depend on him at all times, "Morgan, I trained him from U-13, U-15, U-17, U-19, and today he's here. It's not the first time of being promoted, he was promoted last season, the league that was cut off due to the pandemic, and before that in five games, he had scored four goals, and then he was just 17."
"He's a young boy with a big heart with good coaching education, he can interpret tactics easily, young and proactive to my philosophy."
"Even the seniors' players are scared of him and know that he is a threat to their shirt because if I have him extremely fit on a very good day, I prefer to have him over anybody," he affirmed.
www.globaltimesng.com