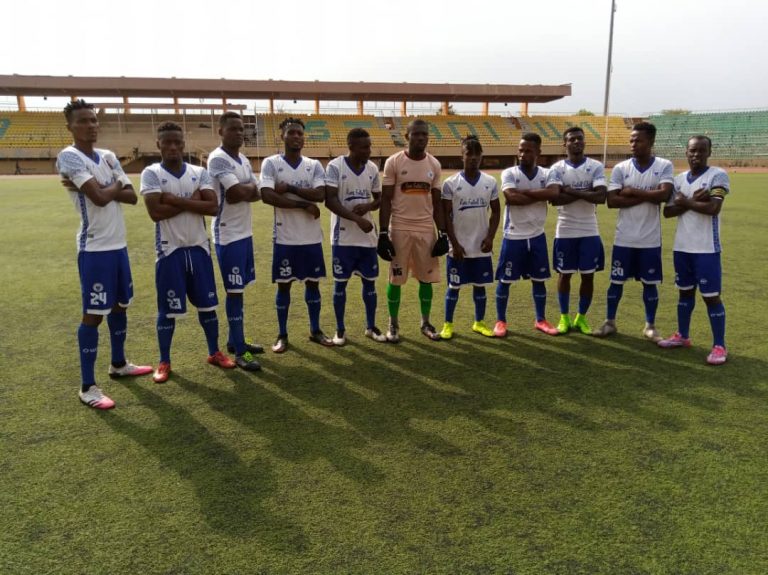 By Kelvin Obambon
Bendel Insurance FC hope of securing the first away win in the current season of the Nigeria National League (NNL) at Rojenny, Anambra state, was dashed as their game with Goddosky FC ended in a goalless stalemate.
The Benin Arsenal looked comfortable and controlled a larger part of the game without a goal for their effort, but grabbed an important away point as consolation.
The 10-man Benin Arsenal had at least three scoring opportunities within 20 minutes of the game wasted as the forward pair of Sarki Ismail, Ojo Tolulope, and Adodo Stepbens looked jinxed in front of goal. The pair separately blew away one on one opportunities that would have given the Benin side three points.
They were reduced to ten after Ojo Tolulope was shown red by the center referee for petulance.
Insurance goalie Amas Obasogie was alive to his responsibility in his area with his gloves frustrating the host team who stepped up their game in the second stanza with former Insurance striker Adimoramma Kelechi launching attack tirelessly.
Insurance are now tied on 14 points with Crown, Gateway, and Bayelsa Utd behind Ibom Youth(15) and leaders Remo Stars who top the Group B 2 with 18 points.
Insurance will be playing host to Bayelsa United on Saturday at the Samuel Ogbemudia Stadium, Benin is one of the week ten fixtures.
Both teams are on the same points but Bayelsa is ahead of Insurance with superior goals.
www.globaltimesng.com