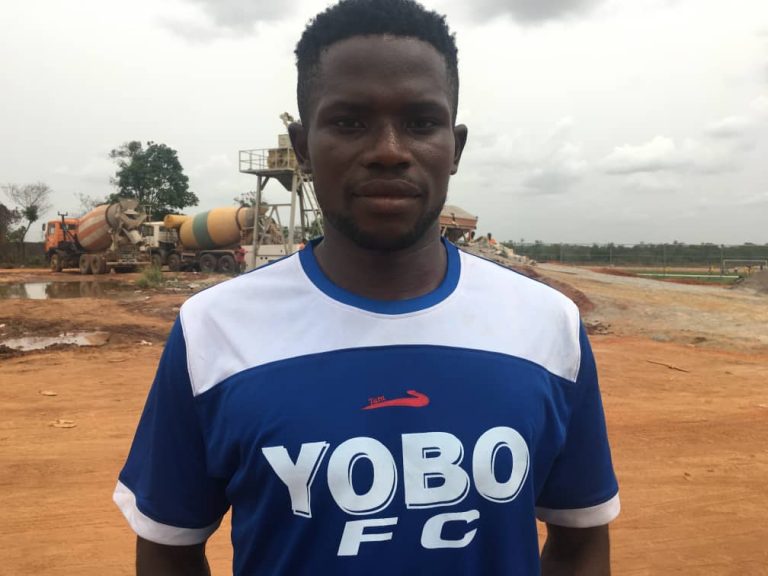 Top of the group table but been challenged all the way for the available ticket in the group by Madiba FC in Group B of the Nationwide League One, Remo Centre Ikenne, Yobo FC have continued to pick the points they need to remain on top, albeit not with so many goals in the process.
Striker of the side, Arunta Helma told Sports247 that he's happy with the team's performance even though he feels they are somewhat underrated and also hopes to do better as an attacker as he wants to score in every game.
"We're a little bit underrated considering the quality in our team and that's because we started on a slow foot. As a result, most people presented not to see the threat in us in the tournament, but I believe it's glaring now and we're still carrying our performance to the next level," Arunta said.
Speaking on one of his goal celebrations where he turned his back and indicated as to check out his name and number at the back, "see who I am" sort of, the player explained "that had something to do with my boss. He challenged me and in the game I did what I was brought to do and I had to let him know that this is me and I am always at my best on my job."
www.globaltimesng.com