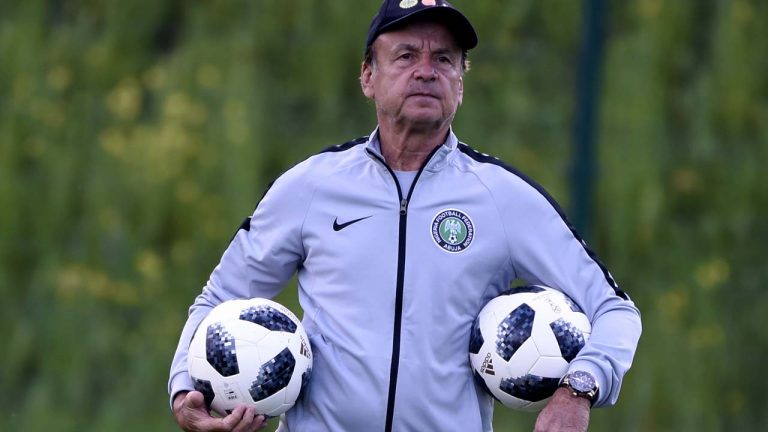 Ahead of the Super Eagles' Africa Cup of Nations qualifier against the Benin Republic on Saturday (March 27) Gernot Rohr has told Nigerians what to expect from the side.
The 67-year-old head coach stated that playing attractive football is foremost and that winning is the aim.
Rohr told the media: "Everyone wants to beat Nigeria, it is normal. We also want to win there (Porto Novo), so it's a big challenge because they've not lost a match at home in eight years.
"You should expect a team that wants to play good football first, who are going to show Nigerians that they are fighting for their country and are able to do well in Porto Novo against the team who haven't lost a game at home, since losing 3-1 to Algeria in a World Cup qualifier in 2013."
Rohr went on to praise the Benin side who currently occupy the second spot in Group L behind Nigeria and boasts the talents of Steve Mounié, Cebio Soukou, and Michael Pote.
"The Squirrels are a good team, they came to their country on a chartered flight, we couldn't do the same.
"In the worst case, we still have the game against Lesotho here, but I'm very confident that we can qualify in Porto Novo." he said.
www.globaltimesng.com