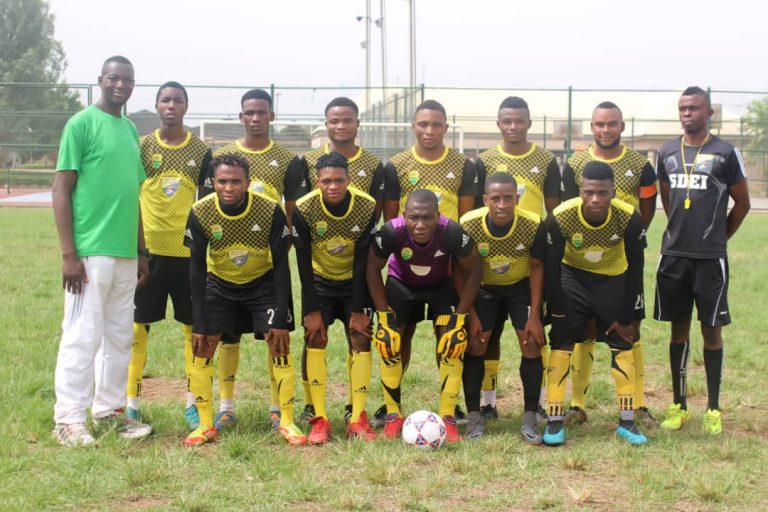 KG Sports Academy U21 will continue their Asaba Tour this weekend with a doubleheader against JC Raiders FC on Friday 27th March and Faceoff with Emi American Academy on Saturday 28th March. Both matches will be played at the Govt Squash Club Field at Asaba.
KG Sports Academy suffered a 1-0 defeat to JC Raiders a week ago and are looking to revenge in the return match before taking on youthful Emi Academy.
The Squad of 20 Player and 5 Officials led by Academy Director Dr. Ken Gadaffi will leave Agbor on Friday morning.
"We are gradually introducing the senior players to not only competitive football but also some degree of professionalism. The team will travel together, dine together, lodge together and play together, these are part of the exposures needed to develop them into real professionals. The tour will also provide them. with the opportunity to be scouted by the coaches and scouts that will be coming to watch them play." Dr. Ken Gadaffi Enthused
The Erudite Professor and Sports Administrator used the opportunity to appeal to well-meaning Sports lovers In Ika and the state to lend their support for the Academy boys as they pursue their careers.
"I would like to thank all those who have been supporting me through their finances, words, and Inspirations to move this academy forward, while doing so l hope that more Ika and Delta Born Philanthropist would like to identify with KG Sports As we build a formidable team in Agbor and Delta State," He said.
KG Sports Academy is looking forward to take part in this year's Delta State League when it commences later in April.
www.globaltimesng.com