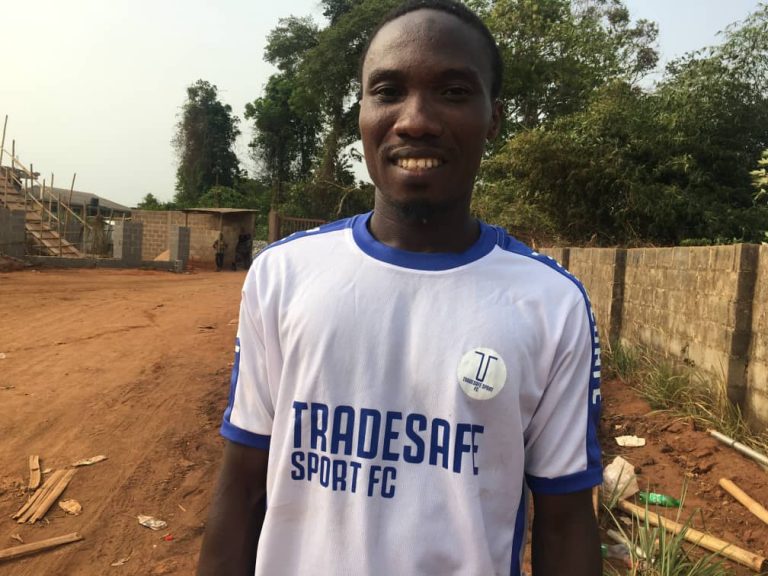 Trade Safe Sports Football Club attacking midfielder, Sunday Alabi has lauded the admirable commitment and organization of the NLO alongside fair and balance officiating following his team's 4-1 victory against Metropolitan, Sports247 understands.
Reacting after the victory, he stated, "We came into the game not with the mindset of getting to the promotion race, We just decided that we can make something out of it and we did and we will still keep pushing."
"I have played in the NLO with Spartan FC before so it's not a new league to me, but most of my teammates have no experience of such league games as this and they are the ones we are trying to out through and get into the game."
On the league structure and organization, "this year's league is very much different notably in terms of officiating, very fair because NLO games, you win at home and lose away unless you pay but this present one is fair. The organizers really did a good job especially on a very good pitch like this, It really
encouraging."
"It's not easy playing matches one day on and the other day off, with the situation, it's not so easy."
"The president of the club is doing great and we want to repay him for he believes in us, he didn't believe we will make it this far, so we look ahead for the ticket."
Trade Safe Sports football club is a new club in NLO 1, they are currently 4th on the log as it stands following their victory against Metropolitan on 12 points, with 2 games to spare.
www.globaltimesng.com