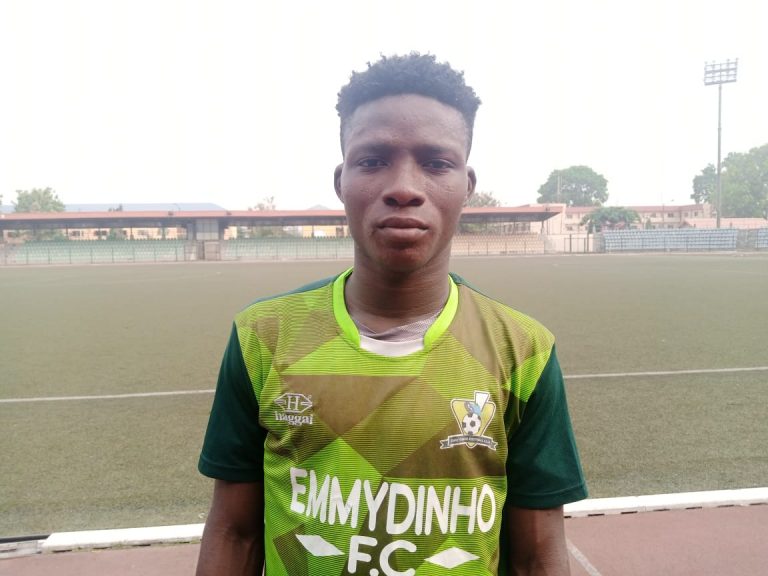 Quam Ayinde, a talented midfielder currently on trial with Emmydinho FC has revealed that he trains extra hours to be fit and give excellent performance on the pitch.
"I train for six hours after the team training, I have to keep fit because of the future, to play in a better team," he said in an interview with Sports247 after shining for Emmydinho FC as they defeated MFM FC 1-3 in a friendly game at the Soccer Temple, Agege Stadium this morning (Wednesday).
Also Read: He Has The Quality Combination Of Both Wilfred Ndidi And John Obi Mikel – Ayinde Olalekan Hails …As He Signs Management Contract With RGS
The young midfielder who attended Lagos City Model College recently signed a management contract with Lagos-based company Revel Global Strategist (RGS) who offer his counsel and guidance as well as help take his career to the next level.
According to his guardian Olalekan Ayinde, Quam shone like a thousand stars in his age grade years and won a lot of accolades even as the midfielder revealed he is happy to find himself in Emmydinho FC and is comfortably starting his professional career there.
"Yes, I'm happy finding myself in this team. I can start my professional career with them because the team is okay already," Quam said.
The player will be looking to extend his success in his age grade events to the amateur league and beyond even as he's likened to having the abilities of John Obi Mikel and Wilfred Ndidi of Nigeria.
www.globaltimesng.com