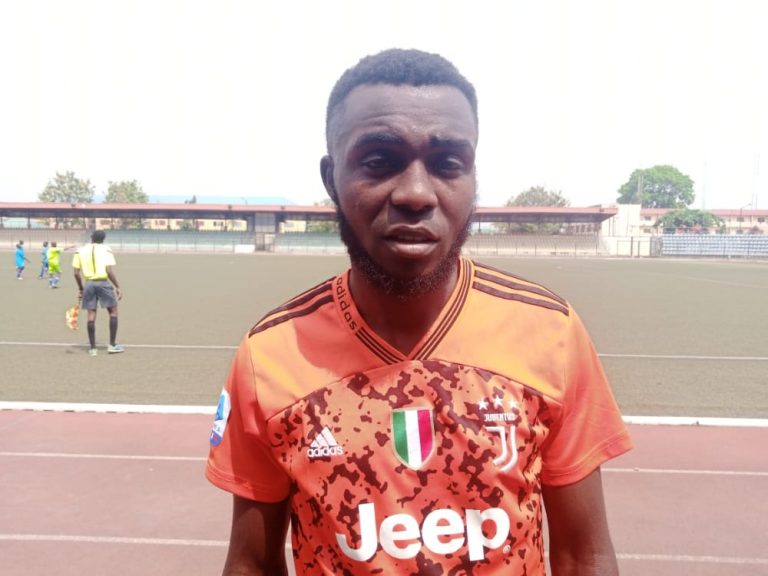 Agma Sportlectual Football Academy Coach, Benjamin Ayobami has expressed his passion for coaching children, stating that it is always a part of him.
The young academy coach stated this, during Sunday's Valentine's Day Special, hosted by the Lagos State FA at the Soccer Temple Stadium in Agege, which was aimed to bring peace and unity amongst one another, as well as to helping curb out age cheat in football.
Speaking with Sports247 during the programme, Benjamin expressed his joy and passion for coaching children and being a U-13 coach, admitting that it has become part of him.
"It is not an easy task bringing up a child, with their attitude and their character. You as an adult have to come to the children, sit with them, talk with them and make them believe in themselves that what they have in them could change their lives and that of their families for years".
"So I love being with children, because I am part of it and passionate about it too", he admitted.
While still speaking, the passionate Academy Coach, admitted that even though he loves to coach children, there are also some challenges which he faces, as the coach of U13, while expressing his coaching abilities.
"The challenges are not much though, but they are so technical. My technical crew has really really helped me, in the sense that there are some players that don't really want their children to play football or bring out the talent within them. I had to tell my technical crew that if only they can walk up to these children's parents and enlighten them, they might help make our work easier, by supporting their children".
"All my technical crew agreed with me, and that's what's been helping us move forward till this moment," he admitted.
Agma Sportlectual is a football Academy from Ikorodu, Lagos State.
www.globaltimesng.com