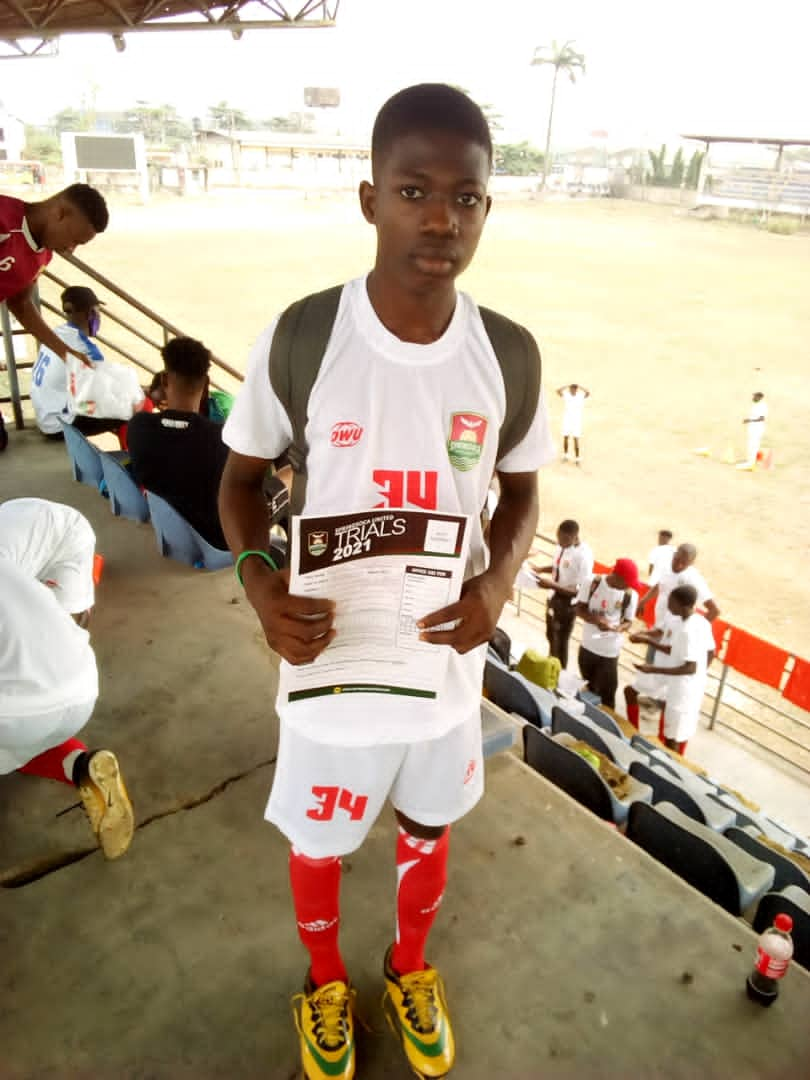 The much anticipated Springsoca trials 2021 has come and gone and definitely, talents have been identified. The next stars are being shaped.
The event which held in early February at Digital Bridge Institute, Oshodi, had a lot of preparations being put in place by the management and has since brought positive reviews.
One of the participants, 15year Old Jagundina Ebunoluwa David explained how impactful the trial was to him while speaking to Sports247.
"I had a lot of experience at the trial. I met lots of talented young footballers like myself and we trained together," he said.
Jagundina is a young attacking midfielder with a lot of promise and the lad showed a bit of what he's capable of at the trials.
"I was able to make up to six assists within twenty minutes designated for us to play as a team and I really really enjoyed myself to be sincere and I also enjoyed the game because it was something I've always looked forward to. I say a very big thank you to Springsoca United for this opportunity and I also look forward to more in the future," he added.
www.globaltimesng.com