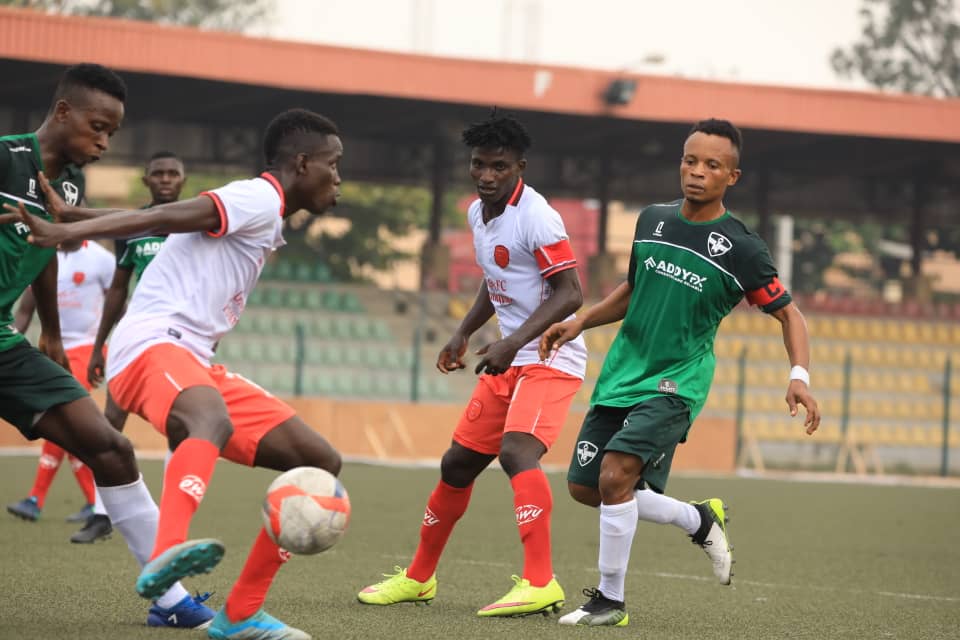 Coach of Valiant Fc, Achieve Yunds has expressed the frustration of his side not picking up all maximum points in their match week 6 fixture against Gbagada Fc on Sunday, which ensured his team remained second in the Creative Championship League table.
Valiant Fc took the lead in the 19th minute through Ibrahim, but Gbagada Fc equalized in 76th minute through Sunday, when it seemed as though Valiant Fc will go top of the League.
Reacting after the match with Sports247, Coach of Valiant Fc, Achieve Yunds expressed his disappointment towards his team not holding on to the lead as well as not taking their chances, admitting that they deserved to walk away with all three points.
"Looking at the way we played, we really deserved to win the match. We missed a lot of chances in the game. We should have scored more goals or better still an insurance goal in the match after we scored in the first half. The 1-0 scoreline gave them (Gbagada Fc) more confidence to get back into the game, which they did. It was a disappointing draw, I have to admit," he stated.
A win for Valiant Fc would have ensured they go top of the League table after Remo Stars U19 were held 0-0 by Emmydinho Fc.
Valiant Fc remains second on the League table, while Remo Stars U19 are still the League leaders.