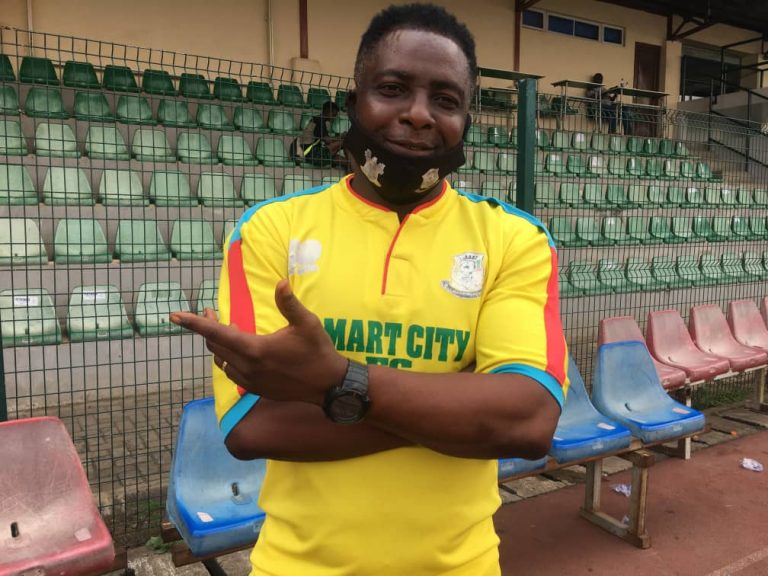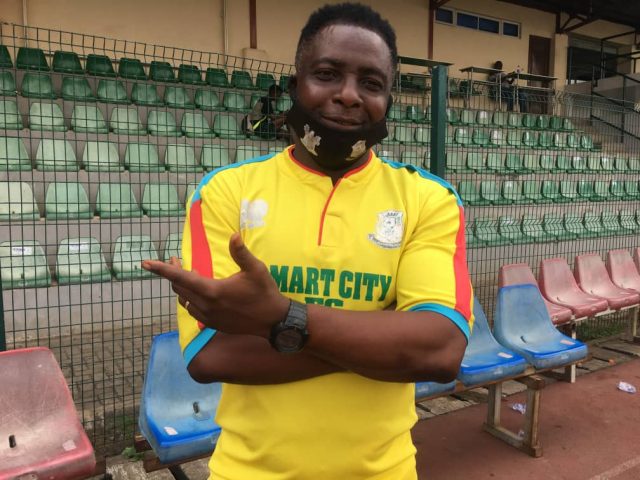 Head Coach of Smart City Football Club, Tela Tom-Dollar has admitted that his plays are not yet there yet, in terms of fitness levels and quality performances, despite winning 2-1 in a friendly match against an academy football team in Lagos.
The Former Katsina United and Bochum of Germany player said this after watching his side at the Soccer Temple Stadium in Agege, Lagos State defeat a football academy team in Lagos by 2-1 in a friendly game.
Speaking after his team's victory with Sports247, the Former Nigerian international admitted that despite the win today, his players aren't there yet, in terms of high fitness levels and quality performances, due to the fact that the Nigeria Nationwide League One is on break and is not yet resumed, which is why they will engage in more friendly matches to help put his team in shape, before the commencement of the NLO.
"Well, my team are not yet there yet. We are just coming up because the league (NLO) has been on a break and we (his team) resumed on the 4th, that is the reason for this friendly match so that we can step up our game because my players are not yet there. With more friendly matches and training, I think we would get there in terms of high fitness and quality performances", he stated.
While being asked if his team would be ready before February when the NLO resumes, the outspoken Tom-Dollar admitted that his team is always ready any day and anytime for the commencement of the league, regardless of their fitness levels.
"We are always ready and ever ready, no matter how it is, a short time or a long time, regardless of my boys' fitness level, we are ready to go.
The Nigeria National Nationwide League is expected to kick off in February and SmartCity Fc will hope to perform greatly, so as to ensure promotion to the NPFL.