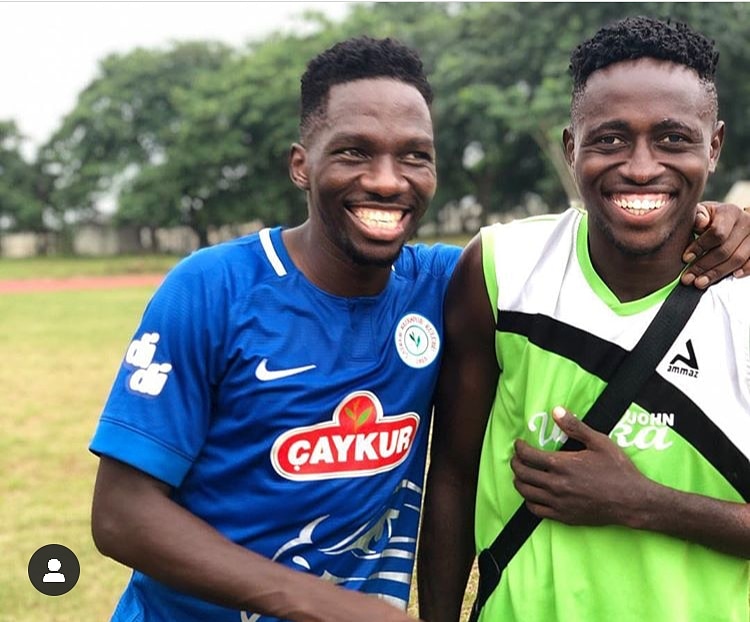 Super Eagles defender and Leganes Fc of Spain Center back, Kenneth Omeruo has lamented the poor state of Nigerian players not having opportunities to show their skills and play good football.
The Amazing Super Eagles defender, who says football is his passion admitted that Nigeria is blessed with talented players in the grassroots but most of these players aren't given the opportunity to express themselves and their skills in Football.
He said this in an interview with Sports 247 when he visited his academy (Kenneth Omeruo Academy), stating the difficulty Nigerian Grassroot talents face in their dreams of playing football.
"Football is my passion and I know that there isn't a lot of opportunities out there, especially for young players because if we have to wait for the players to play in the U17, U20, U23, etc, we wouldn't get the best players. Most times, the best players don't even have transport to go for these trials. I know a lot of boys that I actually paid for their transport, despite the fact that the trials are free because they said they live far, so I had to make sure that they come and see if they can achieve their dream.
While still speaking, Kenneth Omeruo said that two of his academy players have just recently signed for his club's youth team (Leganes Youth team) in Spain and the versatile defender admitted that he is still working on other platforms, so as to enhance the dreams of his players playing abroad.
"I already have two of my players who have even signed for my team Leganes (Obi Martins and Samuel Obaleh) and still have other platforms which I am working on to see if these boys can actualize their dreams", he added.
Kenneth Omeruo plays for Leganes FC of Spain in the Segunda Division (Second Tier League Football in Spain) and he will be hoping to help his side gain promotion to LA LIGA Santander (1st League Division in Spain), come the end of the season.