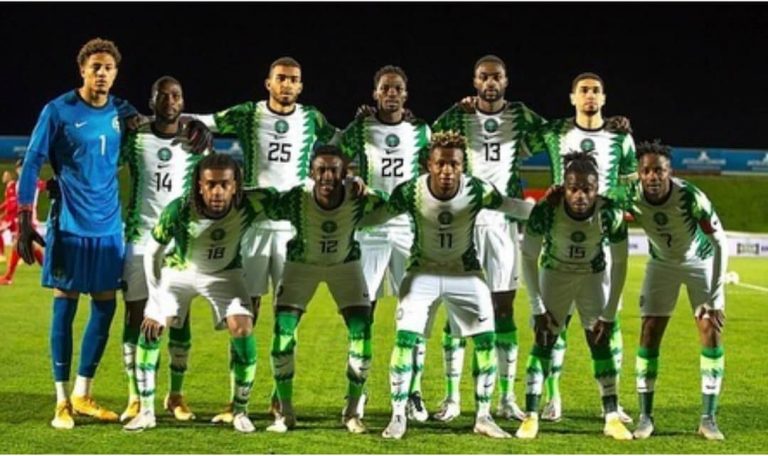 The Super Eagles of Nigeria will end 2020 in 35th position, according to FIFA in its latest Rankings released today.
Nigeria will finish 2020 in 35th position in the world rankings of FIFA, which was officially published today on their (FIFA) official website.
After failing to win any of the four FIFA window matches played this year, with one defeat and three draws, Nigeria will end the year in 35th position in FIFA's last ranking release for the year 2020.
Meanwhile, in Africa, the 2013 AFCON Champions remain in fourth place.
Senegal will end the year as Africa's best team (Number 1) and 20th in the world rankings according to FIFA.
Tunisia occupies Second place in Africa and 26th in the World, Algeria in third in Africa and 31st in the world.
In other FIFA release today, Belgium retained the number one spot as the best footballing side in the World, followed by France in Second, Brazil in third, England in fourth, and Portugal in the fifth position in the World.
The next FIFA rankings will be released next year (2021).