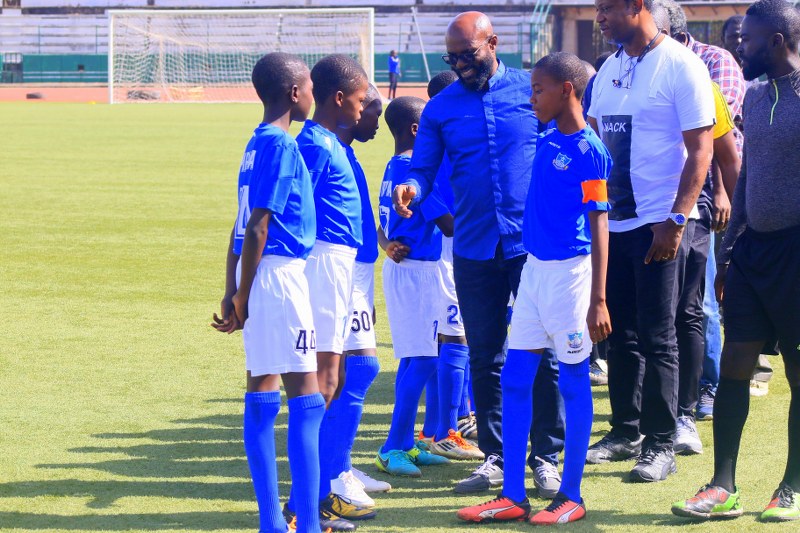 By Clarkson Ogo
The 2020 Felix Anirah Football Tournament second legs resume with mixed results as Benin center enters quarter-final.
Winfure displaced Sunsel Fc and Future stars to top group a with four points after defeating Invincible Leopard 2-0, giving way to Future Stars who gather four points too with a narrow 2-1 win against Sunsel to occupy second on the group table in the Warri Center.
Mickey FC will take on T.Akoma while J.Atete will face Asisa FC by 1 and 3 pm respectively at the Warri City Stadium.
At the Ughelli Township Stadium, Caleb FC of Yenogoa is the first team to qualify from the group stage after accumulating six points to lead her group A.
Caleb thrashed Flying Rangers 3-0 and Ogbe Ijaw United whitewashed Ichofe Wanderers 4-0 to gather four on the second position.
Standard FC and Palm syrup of Akwa-Ibom game will come up 10 am.
While Mighty Wonders will face Mario 11 by 1 pm and Free Tigers against Catch fun Eagles game will be played by 3pm to conclude the Ughelli Center games for the day.
While in the Asaba Center, Young Shall Grow brutalized Summit FC 6-0 to qualified from group A.
In the Benin Center results:
Crown 1:0 Rockers
Oscar 0:3 Ogbomo
Uyi Amegor 3:0 Fc Deluxe
Ineh stars 3:0 Gabson.
The Benin Center Quarter-final fixture will now see the following teams in action this Monday.
Eagle wings : Sporting Arrow 9am.
Rolly : BJ foundn 11am.
Ineh stars : Rockers 1pm.
Crown : Uyi Amegor 3pm.
Semi final comes up on the 3rd of December