Nigerians on social media have expressed anger over an online job vacancy in the United Arab Emirates (UAE) that excludes Nigerians from applying.
The advertisement by Shirley Recruitment Consultants on the website Joblinks indicates that it is looking for merchandisers in Dubai with at least one to three years experience.
It specifies that those applying should be "male or female African candidates except Nigerians".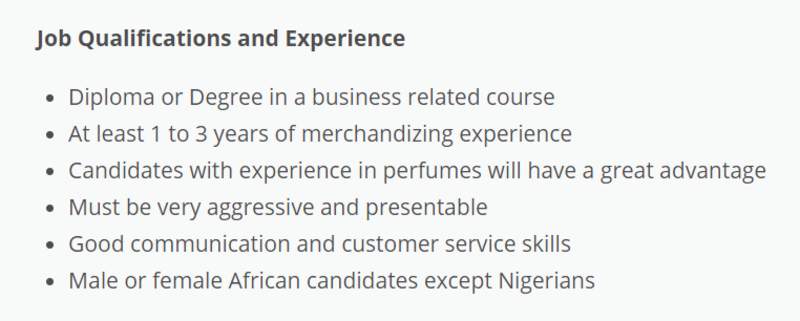 A Twitter user criticised the advertisement: "For a country to only exclude Nigerians from applying for a job is not only discriminatory but unlawful under international laws."
Mazi Nnamdi Kanu Wrote

We told you that the zoo is finished.

For a country to only exclude Nigerians from applying for a job is not only discriminatory but unlawful under international laws.

Dubai must have… https://t.co/gq538SNZhh

— Emeka Gift (@EmekaGift) July 9, 2020